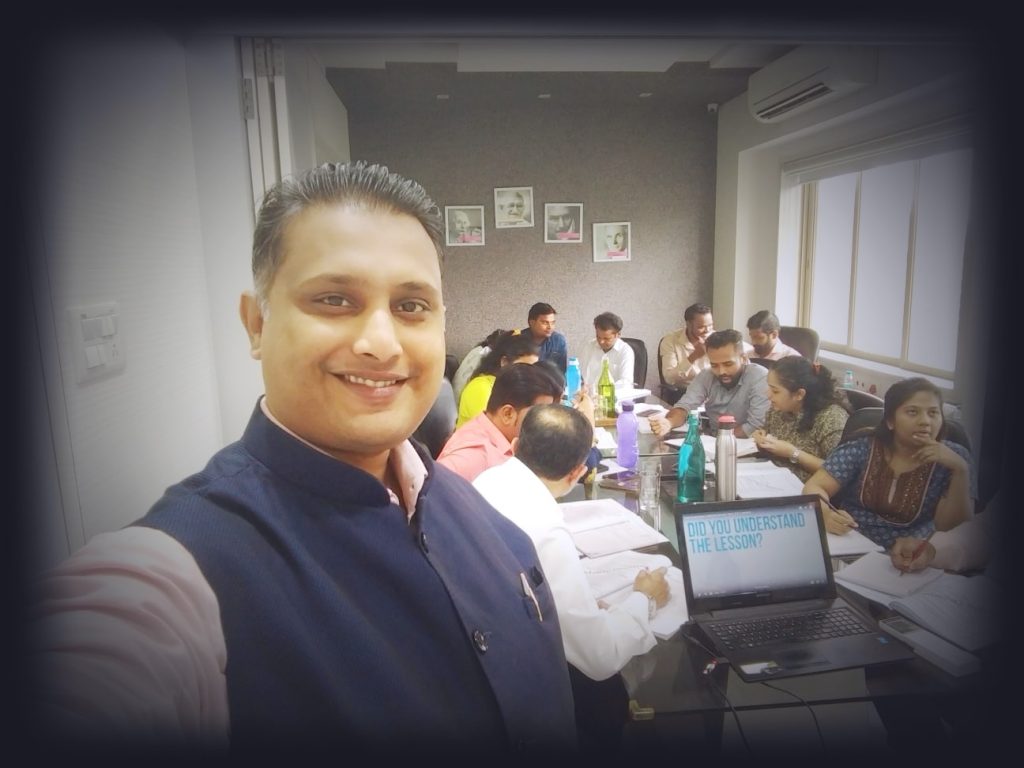 As a sales coach, I observe how some industry segments are going through back-breaking dried up cash flow situations. Most of them are struggling to get their order books started let alone fulfill billing and collections targets. This situation has not been seen since 2009. I was a startup founder then and had myself seen really tough times.
As we go through these trying times, I prescribe the following bullet points to stay afloat and even take off towards more secured shores.
We are implementing this with our clients who are taking our solutions in sales coaching and sales training and are doing far better off than their unhappy counterparts.
1. Current Customer Asset Base: Focus on your existing customer base, but give even more attention to meet and activate your dormant customers. Nothing can substitute the warmth of a physical meeting. So make more visits to those who have worked with you earlier, you have established credibility and can capitalize immediate small wins. New customers can also be approached but will be even more difficult to convert compared to a known customer base.
2. Sales Habits Focus: God is still in the details. Salesmen are paid to create results and results are easy to get if you focus on the basic habits of prospecting, calling, selling and closing. Keep the main thing the main thing and that is opportunity hunting and you would have built a very good pipeline for 2 quarters. Your salesmen are paid to be in front of the customer and not to laze around in the office. Make sure maximum working hours are utilized for opportunity hunting and in a face to face meetings with prospects.
3. Discipline and Details: Reviews and reporting on daily activity on the most impactful sales habits is critical to getting any results. Every day is the last day of the month and that is how we must ensure every possible visit activity, prospect list, open opportunities, to be quoted cases and hotlist are worked upon on a daily basis by everyone in the team. Review every little progress of your sales members daily activity. Keep easy-to-track dashboards, use simple-to-use CRMs. Because what is not measured cannot be improved.
4. Your Team's Skills and Knowledge: At the end of the day when nothing works, what you can always depend upon to lure the customer is sheer brute Force, consultative selling skills and value-creating abilities of your team. In a commoditized world where the price is everything, some effective sales professionals are able to sell at higher margins than their peers simply because of their ability to sell value to their prospects and not just price. Train your people on how to create value and sell more effectively with buyer needs and psychology at the center.
5. Motivation Management: End of the day, the bottom line for every person is "what's in it for me". Whether the economy is doing well or in some deep dark abyss of recession, bills need to be paid on time and money motivates everyone. Keep the workplace morale high in tough times, don't blame and throw tantrums. Offer fantastic incentives that drive behavior especially that help individuals break out of their comfort zones and push them to get what they desire by the end of the month. Every day should seem like an opportunity to encash some portion of their dream and their job should seem like the perfect vehicle to help them reach their goals.
Just focus on the above with positive expectations and DO NOT ALLOW YOURSELF TO BE INFLUENCED BY NEGATIVE ATTITUDES of people around you. Growth is just around the corner.
Make Things Happen !!!

Article written by Growth Coach Mr. Mohnish Nair,
Founder of Maple Dreams, India's Most Committed Business & Sales Growth Coaching Company.